Woven Wire Mesh For Sieving,Screening,Shielding And Printing
Product Detail
Product Tags
The simplest and most commonly used type with square openings. It is woven by alternating the weft wire over and under the warp wire and permits positive control of size of materials to be screened or filtered.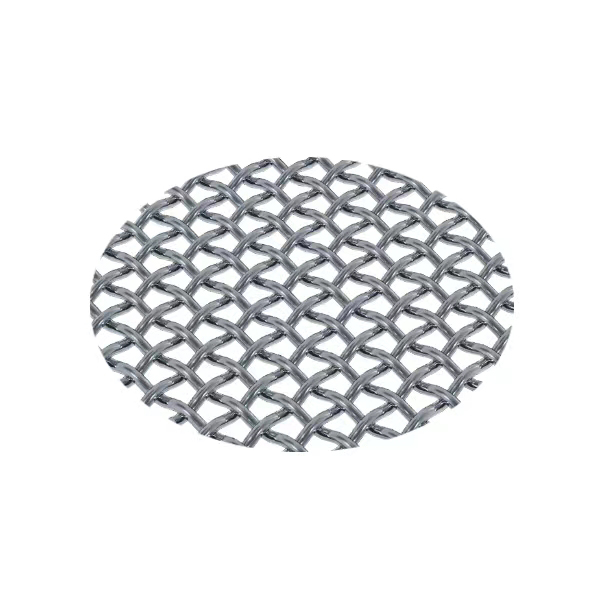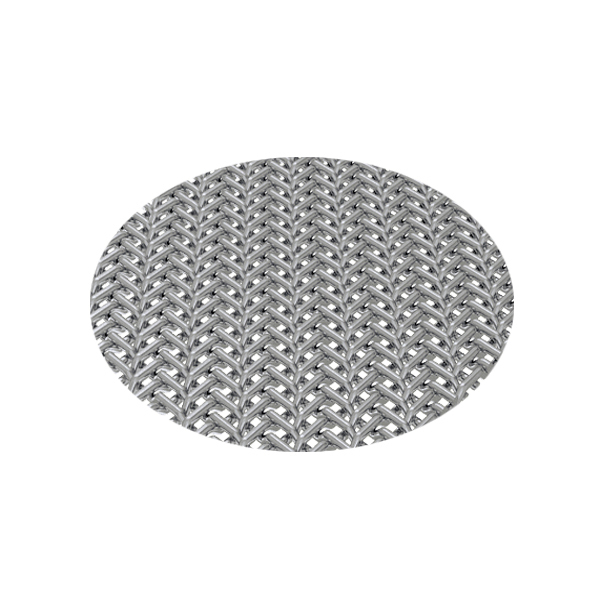 Each weft wire passes alternately over and under 2 warp wires, staggered on successive warps. It is used where fine mesh must carry a heavy load.
Also known as broad weave, it is made preferably in plain weave with an opening ratio (length/width) of 3:1. Other ratios are possible. Triple warp weave is also available to provide large open areas. It is used for vibrating sieving screens or other architectural applications.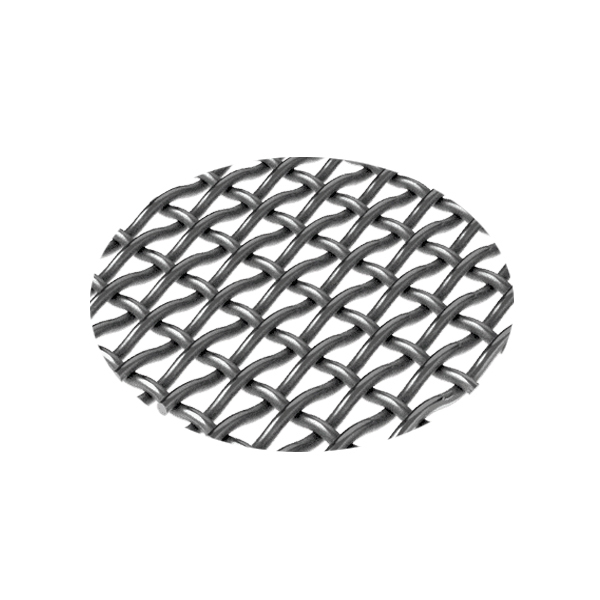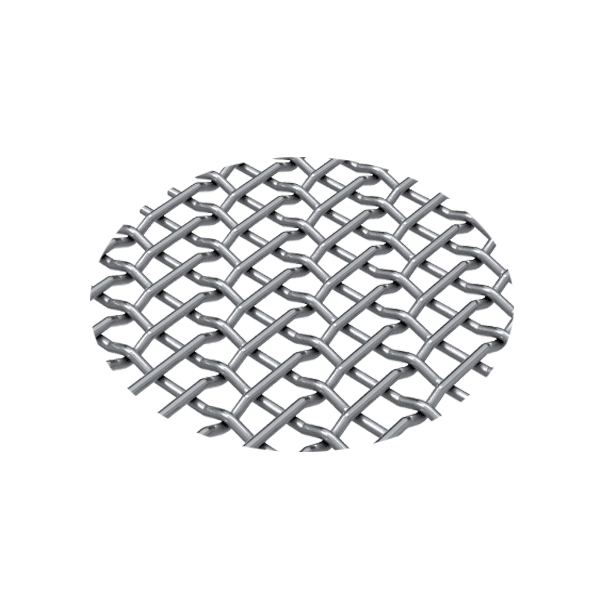 In this weave type, every warp wire alternately passes up and down each one and two weft wires alternately. Similarly, each weft wire goes alternately up and down of each and two warp wires. It is widely used in industry filters, filter discs and filter cylinders for filtration.
In this weave type, every warp wire alternately up and down each single and four weft wires and vice versa. It provides a rectangular opening and offers high flow rates. It is widely used in filtration of petroleum & chemical industries.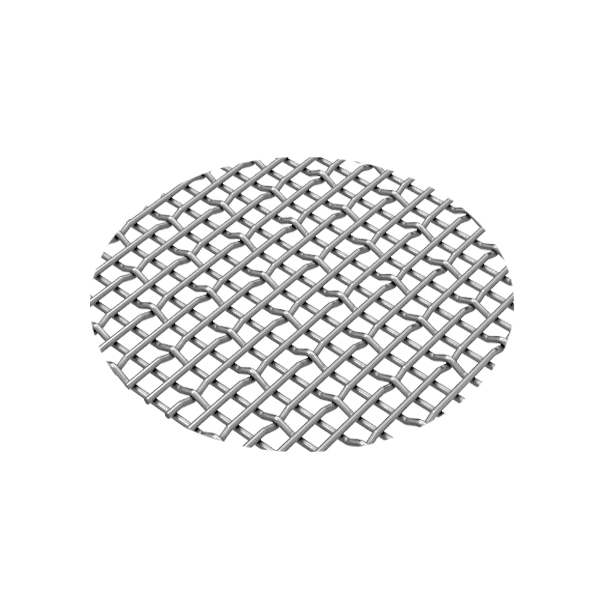 Material: Stainless Steel,SS304,SS316,SS316L, SS201,SS321,SS904,etc. Brass, Copper, Nickel, silver, monel alloy, inconel alloy, hastelly alloy, iron chrome aluminum alloy, iron wire carbon steel like 65mn, galvanized wire, etc.
Wire diameter: 0.02–2 mm
Mesh count: 2.1–635 mesh
Aperture width: 0.02–10.1 mm
Open screening area: 25% – 71%
| | | | | | |
| --- | --- | --- | --- | --- | --- |
| Mesh Count | Wire Diameter (d) | Aperture Width (w) | Open Screening Area | Mass | Aperture Quantities 1 cm2 |
| No. | mm | mm | % | kg/m2 | |
| 635 | 0.02 | 0.02 | 25 | 0.127 | 62500 |
| 508 | 0.025 | 0.025 | 25 | 0.159 | 40000 |
| 450 | 0.027 | 0.03 | 27.7 | 0.162 | 31388 |
| 400 | 0.027 | 0.036 | 32.7 | 0.147 | 24800 |
| 363 | 0.03 | 0.04 | 32.7 | 0.163 | 20424 |
| 325 | 0.035 | 0.043 | 30.4 | 0.199 | 16372 |
| 314 | 0.036 | 0.045 | 30.9 | 0.203 | 15282 |
| 265 | 0.04 | 0.056 | 34 | 0.212 | 10885 |
| 250 | 0.04 | 0.063 | 37.4 | 0.197 | 9688 |
| 210 | 0.05 | 0.071 | 34.4 | 0.262 | 6836 |
| 202 | 0.055 | 0.071 | 31.8 | 0.305 | 6325 |
| 200 | 0.053 | 0.074 | 34 | 0.281 | 6200 |
| 200 | 0.05 | 0.08 | 37.9 | 0.244 | 6200 |
| 188 | 0.055 | 0.08 | 35.1 | 0.285 | 5478 |
| 170 | 0.055 | 0.094 | 39.8 | 0.258 | 4480 |
| 150 | 0.071 | 0.1 | 34.6 | 0.366 | 3488 |
| 154 | 0.065 | 0.1 | 36.7 | 0.325 | 3676 |
| 200 | 0.03 | 0.1 | 61 | 0.078 | 6200 |
| 150 | 0.06 | 0.11 | 41.9 | 0.269 | 3488 |
| 130 | 0.08 | 0.112 | 34 | 0.423 | 2620 |
| 140 | 0.06 | 0.12 | 44.4 | 0.254 | 3038 |
| 120 | 0.09 | 0.12 | 32.7 | 0.49 | 2232 |
| 124 | 0.08 | 0.125 | 37.2 | 0.396 | 2383 |
| 110 | 0.09 | 0.14 | 37.1 | 0.447 | 1876 |
| 106 | 0.1 | 0.14 | 34 | 0.529 | 1742 |
| 100 | 0.11 | 0.14 | 31.4 | 0.615 | 1550 |
| 100 | 0.1 | 0.15 | 36 | 0.508 | 1550 |
| 100 | 0.1 | 0.16 | 37.9 | 0.488 | 1550 |
| 91 | 0.12 | 0.16 | 32.7 | 0.653 | 1284 |
| 80 | 0.14 | 0.18 | 31.6 | 0.784 | 992 |
| 84 | 0.1 | 0.2 | 44.4 | 0.42 | 1094 |
| 79 | 0.12 | 0.2 | 39.1 | 0.572 | 967 |
| 77 | 0.13 | 0.2 | 36.7 | 0.65 | 919 |
| 46 | 0.15 | 0.4 | 52.9 | 0.505 | 328 |
| 70 | 0.1 | 0.261 | 52 | 0.354 | 760 |
| 65 | 0.1 | 0.287 | 54.6 | 0.331 | 655 |
| 61 | 0.11 | 0.306 | 53.6 | 0.307 | 577 |
| 56 | 0.11 | 0.341 | 56.8 | 0.283 | 486 |
| 52 | 0.12 | 0.372 | 56.8 | 0.374 | 419 |
| 47 | 0.12 | 0.421 | 60.3 | 0.342 | 342 |
| 42 | 0.13 | 0.472 | 61.2 | 0.306 | 273 |
| | | | | | |
| --- | --- | --- | --- | --- | --- |
| Mesh Count | Wire Diameter (d) | Aperture Width (w) | Open Screening Area | Mass | Aperture Quantities 1 cm2 |
| No. | mm | mm | % | kg/m2 |   |
| 2.1 | 2 | 10.1 | 69.7 | 3.95 | 0.68 |
| 3 | 1.6 | 6.87 | 65.8 | 3.61 | 1.4 |
| 3.6 | 2 | 5.06 | 51.3 | 6.77 | 2.01 |
| 4 | 1.2 | 5.15 | 65.8 | 2.71 | 2.48 |
| 4 | 1.6 | 4.75 | 56 | 4.81 | 2.48 |
| 5 | 1.2 | 3.88 | 58.3 | 3.38 | 3.88 |
| 5 | 1.6 | 3.48 | 46.9 | 6.02 | 3.88 |
| 6 | 0.9 | 3.33 | 62 | 2.28 | 5.58 |
| 6 | 1.2 | 3.03 | 51.3 | 4.06 | 5.58 |
| 8 | 0.7 | 2.48 | 60.8 | 1.84 | 9.92 |
| 8 | 1 | 2.18 | 46.9 | 3.76 | 9.92 |
| 8 | 1.2 | 1.98 | 38.7 | 5.41 | 9.92 |
| 10 | 0.4 | 2.14 | 71 | 0.75 | 15.5 |
| 10 | 0.5 | 2.04 | 64.5 | 1.18 | 15.5 |
| 10 | 0.6 | 1.94 | 58.3 | 1.69 | 15.5 |
| 12 | 0.4 | 1.72 | 65.8 | 0.9 | 22.32 |
| 12 | 0.5 | 1.62 | 58.3 | 1.41 | 22.32 |
| 12 | 0.65 | 1.47 | 48 | 2.38 | 22.32 |
| 14 | 0.5 | 1.31 | 52.5 | 1.65 | 30.38 |
| 16 | 0.4 | 1.19 | 56 | 1.2 | 39.68 |
| 16 | 0.5 | 1.09 | 46.9 | 1.88 | 39.68 |
| 18 | 0.4 | 1.01 | 51.3 | 1.35 | 50.22 |
| 18 | 0.5 | 0.91 | 41.7 | 2.12 | 50.22 |
| 20 | 0.3 | 0.97 | 58.3 | 0.85 | 62 |
| 20 | 0.35 | 0.92 | 52.5 | 1.15 | 62 |
| 20 | 0.4 | 0.87 | 46.9 | 1.5 | 62 |
| 20 | 0.5 | 0.77 | 36.8 | 2.35 | 62 |
| 24 | 0.36 | 0.7 | 43.5 | 1.46 | 89.28 |
| 30 | 0.25 | 0.6 | 49.7 | 0.88 | 139.5 |
| 30 | 0.3 | 0.55 | 41.7 | 1.27 | 139.5 |
| 35 | 0.25 | 0.5 | 44.4 | 1.03 | 189.9 |
| 40 | 0.2 | 0.44 | 46.9 | 0.75 | 248 |
| 40 | 0.25 | 0.39 | 36.8 | 1.18 | 248 |
| 45 | 0.25 | 0.31 | 31 | 1.32 | 313.88 |
| 50 | 0.18 | 0.33 | 41.7 | 0.76 | 387.5 |
| 50 | 0.2 | 0.31 | 36.8 | 0.94 | 387.5 |
| 50 | 0.23 | 0.28 | 29.9 | 1.24 | 387.5 |
| 60 | 0.12 | 0.3 | 51.3 | 0.41 | 558 |
| 60 | 0.16 | 0.26 | 38.7 | 0.72 | 558 |
| 60 | 0.18 | 0.24 | 33 | 0.91 | 558 |
| 70 | 0.12 | 0.24 | 44.8 | 0.48 | 759.5 |
| 80 | 0.12 | 0.2 | 38.7 | 0.55 | 992 |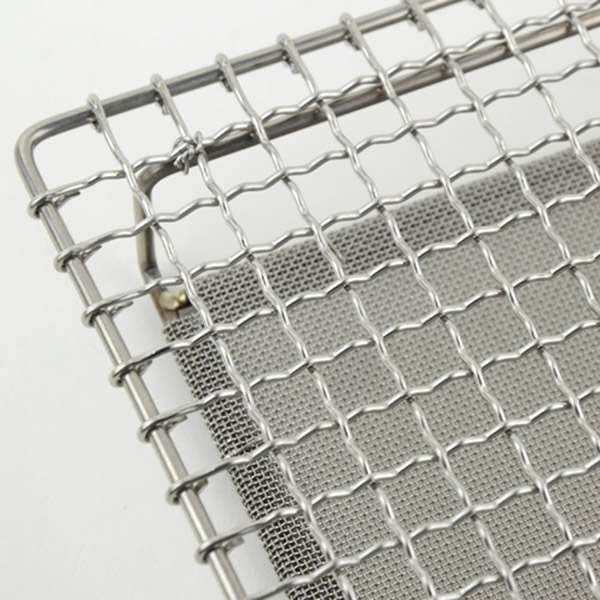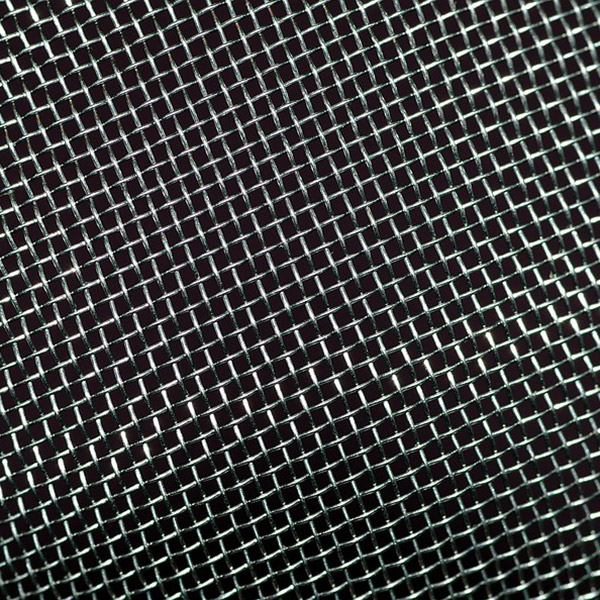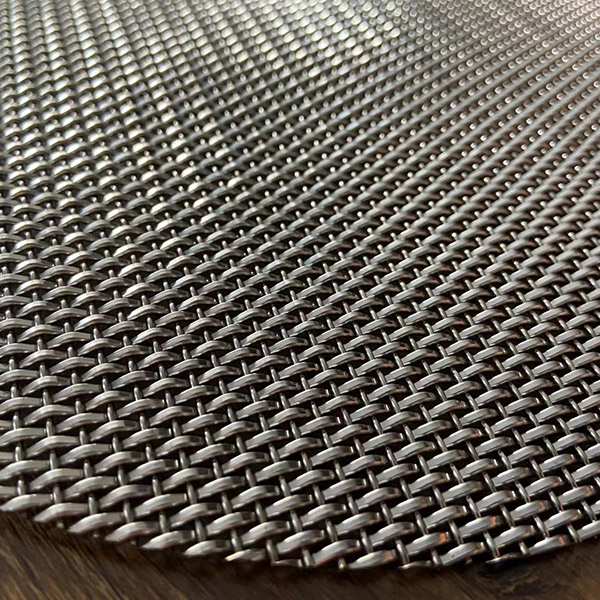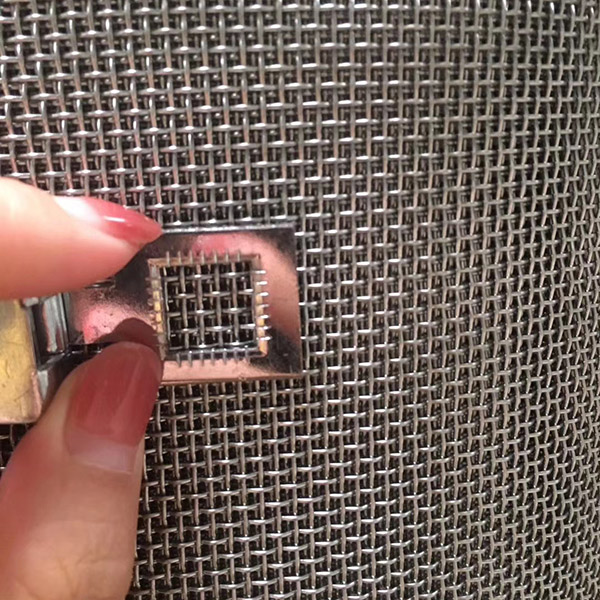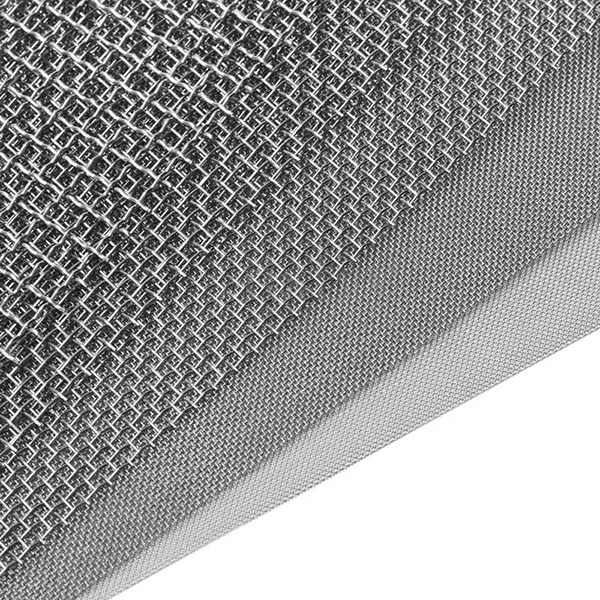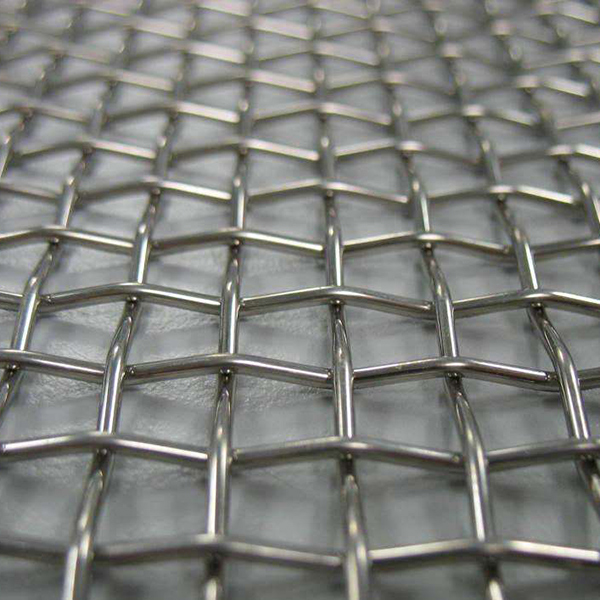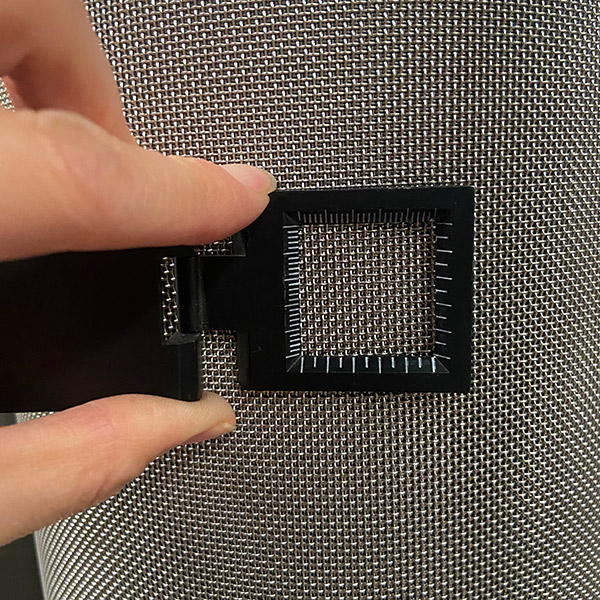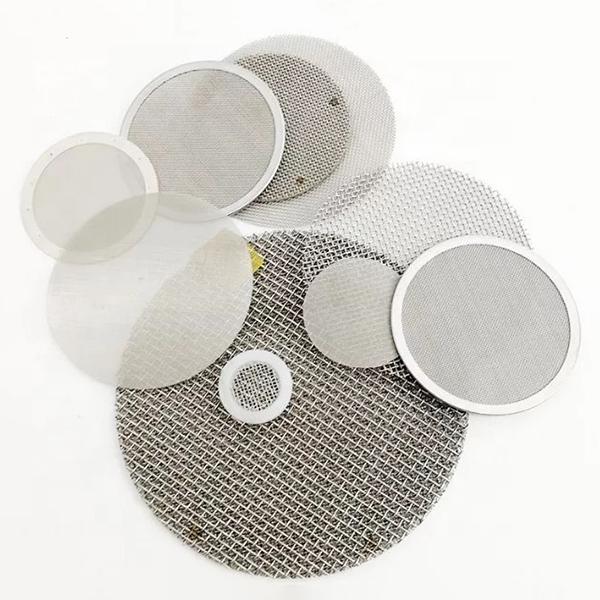 ---
Next:
Woven Mesh Machine
---